We designed and constructed this small outdoor space in Greenwich to complement our clients newly renovated home. The narrow side garden and petite courtyard needed to be functional, pet friendly and easy to maintain.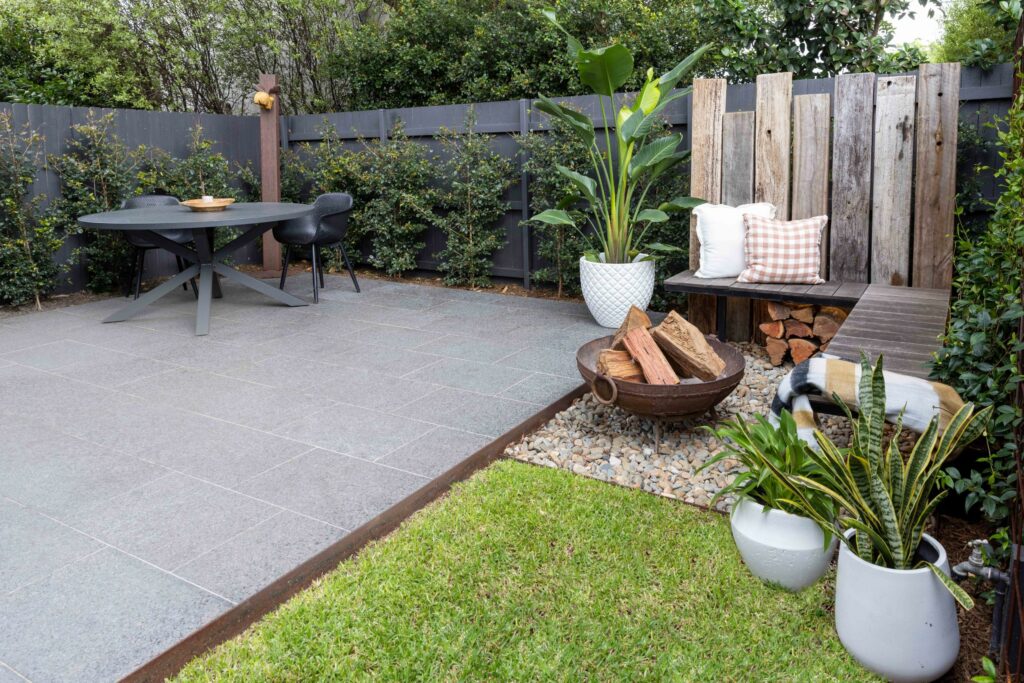 Scope Design, construction, maintenance Location Greenwich, NSW Photography Tim Rogers
We used recycled sandstone to enhance the federation style front façade while a striking Sentaki feature maple tree sits proudly at the front entrance. The ground covering native Viola softens the transition from the side granite tiled path to the back lawn and a narrow garden bed and mesh trellis climbers line the side fence to provide a wall of lush greenery. A small but functional fire pit area in the corner of the garden features a recycled timber screen and provides the homeowners with an additional space to relax and entertain guests. A simple space brought to life using a striking combination of natural materials and planting selections.