A petite plunge pool was central to our design for this inner city courtyard. The brief for a cool, green, Balinese inspired escape was brought to life through lush greenery, softened by Sawn bluestone tiles.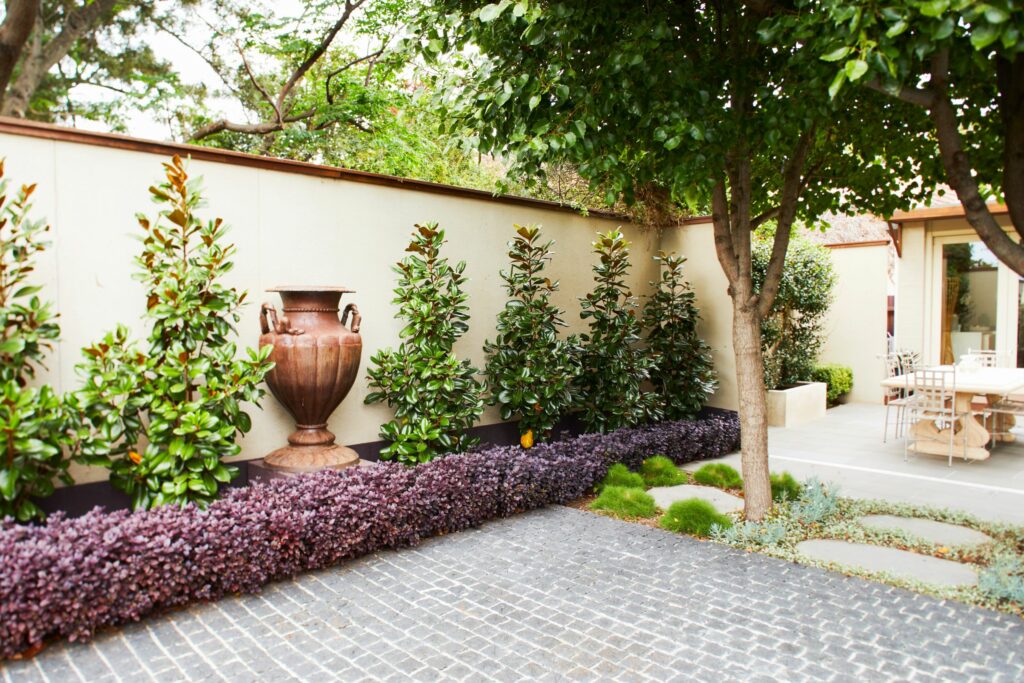 Scope Landscape Design & Construction Location Stanmore, NSW Photography Natalie Hunfalvay
The Buffalo Splitface cobblestones provide a textural element to the area adjacent to the pool which is large enough to be used practically as a car space or, once the car is moved, a fabulous area to relax around a firepit. An outdoor space that really packs a punch, it was a joy to bring this one to life.